In a previous post I talked a little bit about the importance of making sure that your website is "Google Proof." In this article I present you with 12 awesome traffic sources that will help you do just that.
1) Social Networking Sites

Facebook has 1 billion users. Yes, you read that right. That's a lot of users, isn't it?
Twitter has 200 million.
Linkedin comes in at 175 million.
These are just 3 amongst many social networking sites out there.
How many social networking sites are you actively engaging users on?
If you're not, then you need to be. The key is to be active. This will attract others to follow you and to engage with your business.
But isn't it time consuming to do all this? Not really, it takes less than a minute to "tweet" a post, or to share something on Facebook. Hell, you can even automate most of the process with a free tool, like the one offered by Seesmic (formerly Ping.fm), allowing you to post to all your networking sites from one location.
You can grow your following on different social networking sites by cross promoting your profiles. If you have a blog, let your users know how they can follow you on twitter or Facebook and vice-versa.
If a user engages with you on a social networking site then it's vitally important to acknowledge that user. Respond to comments and thank them for their input. Make them feel important and they'll be more receptive to your future updates.
As a business on a social networking site, don't fall into a trap of becoming the equivalent of a pushy salesman.
Your updates need to have a bit of personality and spirit. It shouldn't just be about your products or services.
If it's Christmas, post a picture of your office decorations. If something exciting is in the news, like the Olympics, then post how thrilled you are. You get the idea.
Avoid commenting, or posting anything related to religion or politics. These topics can sometimes bring negative attention to your company.
Remember, the more personal the experience, the more receptive your users will be when it's time to promote.
You should start with the major players like Facebook, Google+, Twitter, Linkedin, and go from there.
Make sure to check for social networking sites that are unique to your business. For example, Pinterest would be a great choice for a professional photographer or a company that sells art.
2) Forums

Every single niche has their go-to forums.
Forums consist of both newbies and high level professionals.
They are a great place to network and to really get your name out there.
To get the most out of your forum activities, you should only post when you're providing valuable content, or when you're helping someone find a solution to their problem.
Avoid blatant self-promotion, or any form of direct advertising of your services and products.
Majority of forums allow signatures. This is where you can post information about your business with a link to your website.
Take your time and create an appealing forum signature. If graphics are allowed then get a professional graphic designer to help you out. The goal is to make your signature stand out without it being obnoxious and annoying.
When you start contributing on a forum, members and lurkers (people just reading) will begin to click on your signature. This will drive traffic to your website where users will be introduced to your products or services.
Forums are a great way to make yourself an authority in your niche. When you're viewed as an authority then any visitors you gain are more likely to convert into customers.
Did you know that forum posts get indexed by search engines? That's right! You can actually continue to receive traffic on posts long after the discussion has ended.
To get started, simply identify the major forums in your niche. Sign up for the most active ones and start posting. You don't have to spend more than 5 to 10 minutes a day doing this. Aim for one or two post per day, and make sure your posts add value. Posting "thanks" doesn't count.
After a few months of doing this, you will start being recognized as a regular contributor, and your referral traffic from forums will start to translate into additional leads and sales for your business.
3) Blog Comments

Blog commenting is powerful.
Why? Well, it allows you to take advantage of already massively popular blogs and news sites.
Here's the thing though. Spam in comments has gotten out of hand, to the point where getting a comment approved is no longer as simple as posting a nice "thank you."
To ensure your comments get approved try to speak to something directly in the article. Better yet, add to the content of the article. The more value your comment adds, the more likely it's going to be approved.
But that's not all. If your comments are useful then readers will be more likely to click through to your website which in turn makes commenting a great source of traffic.
In most comments, the name field you enter becomes the anchor text for your link. Some people use this field to enter their company name. Don't do this, make it personal, and use your actual name. Not only are you more likely to get approved, but you will also come across genuine and less like a marketer.
In 90 percent of cases, the name field will be the way people find their way to your website. But this doesn't mean you should never try to link within the actual comment itself.
That being said, if you're going to link in your comment, then make sure the link is either providing additional value on the topic of the post, or the linked content is answering a question posed in another comment.
Identify blogs that receive the most traffic in your niche and start adding insightful and useful comments. But don't go posting on 20 posts all at once on the same domain. Try to limit yourself to one a day (per domain) so you don't look like a spammer.
Don't avoid smaller blogs either, they can still drive valuable traffic to your website, but they won't drive the same numbers as more popular and established blogs.
Last but not least, try to be one of the first comments. Figure out when new posts go up by subscribing to your favorite blogs and add your comment as close to the published time as possible.
You want to do this because comments at the top receive more traffic than comments that are buried towards the bottom.
4) Guest Blogging

Guest blogging is the simple act of posting content that you write on a blog that's not yours. In return, you get an opportunity to take advantage of the natural traffic that blog receives, and a link to your website.
Guest blogging takes a bit more effort than some of the other methods listed here. This is because you have to create great content and then find a blog that will host it.
And remember, you don't want just any blog to have your content.
The audience of the blog needs to be relevant to your niche. The blog also needs to be active, engaged and must provide original and unique content.
The simplest way to get your content on another blog is to get in touch with the blog owner and ask. To get a positive response, it's important that you show you can provide high quality content. Don't be afraid to give a few examples of your best work.
Another effective method of finding guest blog opportunities is to search for them in Google. Simply type in your industry + guest post and you should be able to find a few opportunities right away.
To learn more about guest blogging check out this awesome post by KISSmetrics: The Ultimate Resource Guide to Blogger Outreach and Guest Blogging
5) Bing & Yahoo

It's true that Google dominates the search engine market, but don't underestimate the combined power of Bing and Yahoo.  These two search engines make up roughly 25% of all the searches done online.
Both these search engines are still actively used every single day and aren't going anywhere any time soon.
Yes, Bing and Yahoo are search engines just like Google, but unlike Google, they tend to be more stable and reliable. They have less game changing updates and less overall fluctuations in rankings. This alone makes them a great source of traffic.
But you know what's really awesome? They actually convert higher than Google. That's right!
In my years of experience I noticed a weird phenomenon. Visitors that came from Yahoo and Bing would actually convert at a higher rate than those coming from Google.
There were times when the conversion rate was almost double for the exact same keywords. And hey, I am not claiming that there aren't exceptions, only that this has been my experience.
I don't exactly know why. Perhaps it's because Bing and Yahoo users are less tech savvy, or perhaps these users are easier to market to. In any case, it makes one thing clear – traffic from these search engines is good for business!
If you're using analytics then identify any rankings that can easily be improved. You will notice that there are plenty of things you rank for in Bing and Yahoo that you do not rank for in Google. Focus on those terms and get them to the first page of the results.
6) Video Sites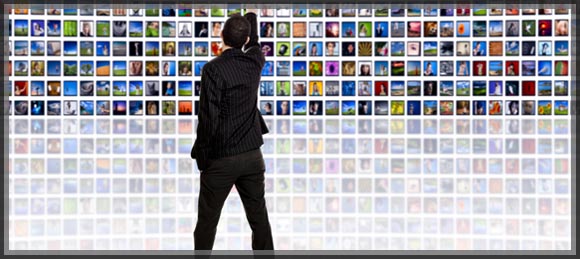 Youtube gets 800 million visitors per month, with 70% of the traffic coming from the US. That's a lot of opportunity to get visitors to your website. Creating an account is free and uploading videos is simpler than ever.
But Youtube isn't the only video sharing site out there. There at least a few more worth mentioning including, Metacafe, Vimeo and DailyMotion.
Images and videos are the quickest formats that go viral. They are easier to consume than text because they require less effort, and as a result, they are also more likely to be shared.
The key to a successful video is creating appealing titles, descriptions and providing value in the video itself. If you can make your video funny or entertaining then that's a bonus.
Always include a friendly reminder that if someone liked your video to hit the "like button" and to share it with their friends. This will help your video get more views.
But how do these drive traffic back to your website? Simple, you include your site in the description. You can also include the URL to your website somewhere in the video — I recommend a small watermark so it's visible the entire video. Finally, you can ask people to visit your site for more information directly at the end of your video.
Youtube itself is like a search engine. People visit it every day and use the search bar to find videos on all sorts of topics. This alone is fantastic, but what makes videos even better is that they can also rank in Google and other search engines. This provides you with even more traffic, and ultimately leads to additional sales for your business.
7) Offline Advertising

Most online businesses avoid offline advertising. Let's face it, most of the time the ROI sucks, but this shouldn't stop you from testing what works and what doesn't for your business.
Here are some ideas:
Billboards
Magazines
Bus Ads
Radio commercials
TV commercials
Event sponsorships
And remember, not all offline advertising needs to be expensive. For example, handing out flyers, brochures and booklets can be relatively cheap. Putting up information about your business in crowded areas like malls and parks is also affordable. (Just don't break any laws.)
It can sometimes be difficult to measure the ROI with offline marketing because people will be directly typing in your brand or URL. When people are doing this, it becomes nearly impossible to tie back to a specific source.
One solution is to create a unique page on your website, exclude it from the navigation, and only advertise that page with your offline efforts. It won't be perfect, but it will give you an idea of how many people you're reaching through only offline advertising.
Offline advertising won't be for everyone, but you might just find a few very profitable sources. At the end of the day, you won't know unless you try.
8) Email Signatures

This one is pretty simple. Chances are if you're a business owner you send a lot of emails. Create a nice appealing email signature that contains a link to your website.
Not only will it improve traffic, but it will remind contacts of your site, and that you actually have something to offer.
Furthermore, because your signature will contain information about your business, there is a greater chance that the person reading your emails will talk about your business to their friends, colleagues or family. This type of word-of-mouth advertising is a nice way to generate new interest and can lead to new sources of profit.
If you don't already have an email signature, take 5 minutes today and make one.
9) Paid Search Advertising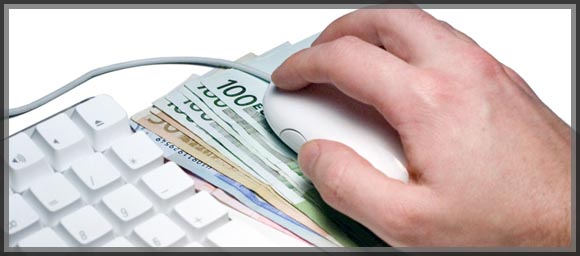 This one is a bit tricky and you need to know what you're doing. If you don't, you'll end up losing money. If done properly this can be a HUGE source of additional profit for your company. In fact, there are companies who make millions every year with PPC alone.
You'll need a strategy, good planning and even better execution. Don't just wing this, I can't stress that enough. There are many resources out there (including our PPC category) that will help you get started. If you're not confident then hire a professional with a proven track record.
Start with Adwords, adcenter and facebook. These are the major platforms, but a few 3rd party platforms exist that could also be profitable.
Remember, you'll need a budget for PPC. Depending on your niche, traffic can range anywhere from a few pennies per click, all the way up to $20 on some of the more competitive keywords. I wouldn't bother with PPC unless you're willing to invest at least $500 per month and preferably more.
Don't panic if at first you don't see results. It's not realistic to make a profit within the first month. The beauty of PPC is that you can optimize your campaigns over time. You can get rid of things that perform poorly and keep only things that provide positive ROI.
10) Email Lists / Email Marketing

Have you ever heard the saying, "the money is in the list?" Well, that's usually true. Email marketing can be a very powerful way to make a profit, and regardless of what happens to your search engine rankings, your list will still be there.
But why is having a list so powerful? Think about it, the people on your list are generally there because they've shown interest in your products or services. If you've built a list of previous buyers, even better! Not only is your list interested, they've already purchased from you, and they're going to be a lot more likely to purchase again.
How do I get people on my list? The first way is to ask them to opt-in after they've purchased from you, and give them a reason to do it. One way to entice people to get on your list is to tell them they'll receive free promotions.
Another way to grow your list is to give something away for free. For example, you can give away a free report or guide. The better the offer, the more likely someone will want to join your list.
But how hard is it to setup? Pretty simple actually! Head on over to MailChimp or Aweber, sign up, setup a few auto-respond emails, post some code on your website and you're ready to go.
As with anything, there is a right and a wrong way to do email marketing.  Not every email should be promotional in nature, give away advice and tips for free, and "nurture" your list.
Remember that email marketing is all about permission. If someone hasn't opted in to receive your emails, then they're not going to be receptive to anything you send to them. In fact, they're likely to report you as a spammer and you definitely don't want that.
Before you get started, I highly recommend you check out this awesome beginners guide to email marketing by KISSmetrics.
11) Question & Answer Sites

If you're an expert in your niche then that puts you in a unique position to answer questions that others will not be able to.
Head on over to a website like Yahoo Answers, All Experts, Linkedin Answers or Answers.com, sign up and start answering questions.
Not only will this make you appear as an authority in your niche, but it will also drive traffic to your website via the answers you provide.
There are more Q&A sites than the ones I've mentioned, but ultimately you will want to track traffic to see which provide you with the most visitors and conversions and stick to those.
These Q&A sites, especially Yahoo Answers, tend to rank pretty high in Google and other search engines.
12) Social Bookmarking Sites

Social bookmarking sites are not the same as social networking sites, although plenty of people tend to group these two together into the same category.
Social bookmarking sites generally have some sort of voting system, and the content is not exclusive to any specific network of people like with facebook.
Users place their links on these bookmarking sites and others vote on the submission. The links with the most votes end up getting the most visibility and traffic.
An example of a few websites like this is, reddit, digg and delicious. Of course, there are plenty more, but these few are the most popular.
Posting links to your content on these social bookmarking sites is easy and free. However, to get the most out of these sites, it's important to only post links that offer something of value.
These sites are not exclusive to informative content either, you can post something that's funny or entertaining and do just as well.
That being said, posting a link to your homepage that happens to be selling vacuums is not going to do well on a social bookmarking site.
That doesn't mean that if you're an ecommerce store, or a B2B site that you can't take advantage of social bookmarking, but you'll have to get creative.
For example, a dating website, mingle2.com, did something very creative that worked quite well. They created a section on their site for zombies, and people loved it.
This provided not only traffic via social bookmarking sites, but also plenty of backlinks from people wanting to share it. This is just one way to get creative with your website.
But you don't always have to get THAT creative to use a social bookmarking site. If you have a piece of content with useful information then put it out there. Popular social bookmarking sites are very active, and you WILL see a boost in traffic once you start using them.
Final Words:
Relying purely on Google or any other single source of traffic is not a good long term business strategy. By diversifying your traffic sources, you will not only help grow your business at a much quicker rate, but will also protect it from any potential catastrophes when a single source fails you.
Please share this post if you found it helpful!